Introducing the best partner
search experience on mobile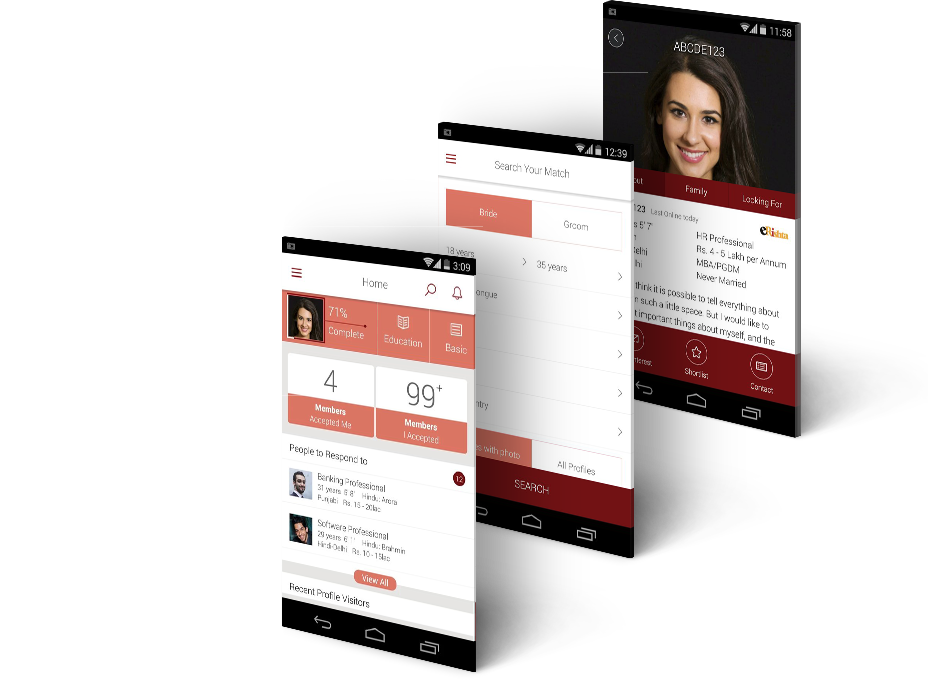 View Full Profiles of members with all
relevant details clearly displayed
Search your match based on Age,
Community, Education , Profession etc
Single dashboard with all important
information at your fingertips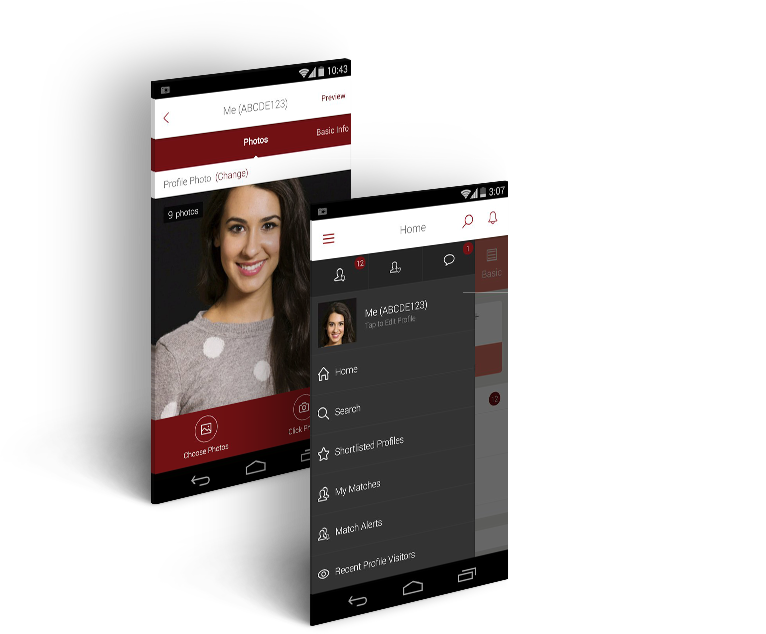 Upload Photos, Manage your album &
Edit your profile with ease
Get instant notifications about all
key updates
See what users have to say about our Mobile App
The app have about all features and options. Cool theme as well as nice speed. Perfect selective tools and filters.. Thaks to the js team for having such a nice app to me.
Raj shekhar
July 17, 2015
JS is super smooth, very professional, has attractive lag-free layouts and the BEST of top 4 matrimony apps. JS app is definitely smoother than browser version. Download it & you'll love for sure! JS team, this is an awesome app!
Shreyas Manjunath
July 22, 2015