Finding love, without looking for it
Rishton Ka Expert
HERE TO HELP YOU
Personalized MatchMaking Service
Jeevansathi Exclusive is a personalized matchmaking service by Jeevansathi where an experienced relationship advisor helps you to find a perfect soulmate. JS Exclusive is recommended if you're busy, need help in contacting the opposite profile or want an expert to work with your profile on your behalf to find a match faster. 
STEP
01
Relationship Manager
A Relationship Manager is assigned to understand your expectations and preferences
STEP
02
Handpicked Matches
Sharing authentic mutual matches with you on a weekly basis
STEP
03
Scheduled Meetings
Arranging calls and setting up meetings with prospect families
EXCLUSIVE BENEFITS
Role of a Relationship Manager
Relationship manager acts as an advisor
Understands your preferences and expectations
Sends interests and shares acceptances on a weekly basis
Connects with the members you choose on your behalf
Sets up meetings with interested prospects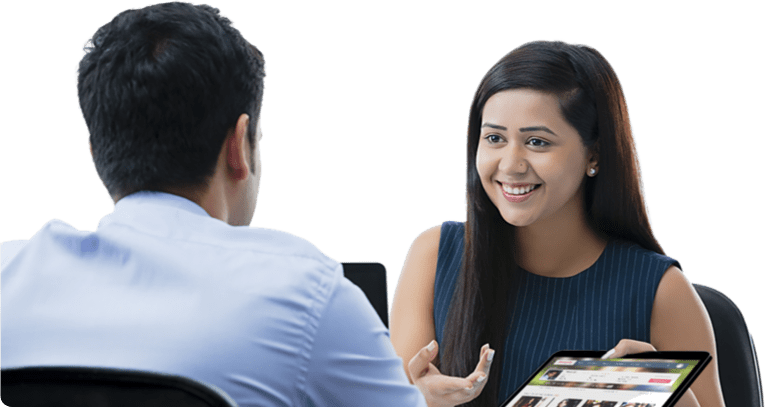 LET'S DISCOVER
Advantages of JS Exclusive
3x Faster Matching
Chances of finding a match are tripled with JS Exclusive.
Profile Boost
Top spot in search results, Match of the day and daily recommendation emails.
Profile Enhancement
Relationship Manager will help in editing profile details to showcase your best side.
CONNECTING SOULS
Step by Step Process
JS Exclusive has helped NRI's, Working Professionals, and those with specific requirements find their life partner
CREATE YOUR STORY
Matched by JS Exclusive
JS Exclusive boasts of thousands of success stories and this motivates us to work harder and perform better for our clients
Nikhil & Aditi
MARRIAGE DATE 17, JULY 2021
Happy by finding my love from their, Thanks to jeevansathi.com
Mohit & Geetika
MARRIAGE DATE 10, SEPTEMBER 2021
We met on Jeevansathi.com a month ago and after exchanging numbers, we did couple of meetings outside. My parents visited his place and after getting satisfied, his parents visited mine. Thanks to JS as Kundali matching was already done so we focused on rest of the things. Its fortunate to find someone of your liking on verified app like JS. We got our Roka done on Sept 10th and wedding is on Nov 15th.
Abhishek & Varnika
MARRIAGE DATE 24, JULY 2021
We both liked each other's profile on Jeevansathi.com, we spoke over phone and eventually met. Both of us felt positive about it from the first meet! After the third meeting we realised that we both can make each other really happy! Our families met after that and then we decided to become partners for life! We are really happy and our families are happier! Thank You team Jeevansathi, you made us really happy!!
Avinash & Itisha
MARRIAGE DATE 19, JULY 2021
I found my perfect match on jeevansathi.com and I am very glad.
Vivek & Nikita
MARRIAGE DATE 03, JULY 2021
We meet on jeevansathi.com and on our very first meeting I liked her!! that moment I realised she is my better half.
A & Vibha
MARRIAGE DATE 15, JULY 2021
I had approached Vibha on 1st Mar 2021. After speaking to her felt like she is my soul mate. Since it was pandemic, was not feasible to meet. She was at her native and I was in Mumbai, my family had been at MP. We decided to meet over video concerning. As if it was destined, our family was ok to proceed further. Then I decided to meet north pole to south 😉. Made an arrangement to go at her place along with my family. We didn't speak with each other the day we met, but somehow we kn
...
Ashok & Sunila
MARRIAGE DATE 14, JULY 2021
Not getting disheartened is the way to success. Everyday opening Jeevansathi and sending requests to people helps you reach to your distinction fast. As per my experience premium accounts are more trust worthy than normal ones. Jeevansathi provides you enough candidates per day that matches your requirements. My approach was taking 1st step without any concern of rejection. I used to send messages and wait for reply if someone has accepted my request. Patience is the key in this process. We
...
Ajay & Priyanka
MARRIAGE DATE
Hello Team of JS, I joined JS three years back at the age of 25 because I knew it would be a long process so I rather start early. I met 25 guys in this time span and spoke to even more but with none I could really connect to decide for a lifetime. Experience with JS has been long and tiring process because you need to evaluate and make decisions quickly. The strong gut feelings helps at times. But with more and more people relying on this platform to find a future partner, it gave me plen
...
Saurabh & Vandini
MARRIAGE DATE 15, JULY 2021
I started using jeevansathi since 2017 and it was grt journey, I met many people and finally I got my special ones in 2021 and we got married on 15th July 2021.
Rahul & Monisha
MARRIAGE DATE 02, JULY 2021
We met on Jeevansathi.com through an RM - Renuka Pandey who added the ID of Monisha in my search. I added her and we started a casual chat. Later we started having more serious discussions and before we knew it, we had too many things in common and enjoyed talking to one another. Within a few months, we decided to inform our parents. We got engaged on 28 Feb 2021, and got married on 02 Jul 2021. It was the best day of our lives. My advise to other seekers is that be patient, and take profe
...
Sudhanshu & Preeti
MARRIAGE DATE 14, JULY 2021
I ever desire found from Jeevansathi.com thanks to team
Sujeet & Rashmi
MARRIAGE DATE 02, JULY 2021
Found my better half & a family feels like my own! Amid covid it started with a interest, then we met in video con call where all family members were present. Then a personal video chat, & finally her parents visited my place & now we are married . Thanking jeevansathi.com for facilitating your services where her brother from UK has successfully searched for a guy working in central government in Bangalore :)
Karun & Rupali
MARRIAGE DATE 26, APRIL 2021
" Thanks to Jeevansathi.com, I was able to meet my beloved wife Rupali Chaudhary. I am based in Australia and Rupali is in the UAE, but we were able to connect via the website. I came across Rupali's profile in June 2020 and we got married on 26 April 2021. Jeevansathi.com is of good quality and user friendly. it is an excellent tool for finding your life partner
Tarun & Amruta
MARRIAGE DATE 04, MAY 2021
Other site were very complicated and I found Jeevansathi to be the most simpler AAP Thanks for helping me out finding my partner Cheers Team Jeevansathi.com
VIKAS & SWETA
MARRIAGE DATE 21, MAY 2021
I found my match Vikas Kumar Gunjan in JS and we got married on 21st May 2021 Thanks to JS Team
PLAYING CUPID
Meet Our Relationship Managers
Our Relationship managers use their rich experience and unwavering focus to help you find the right one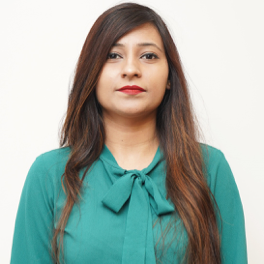 Ankita Singh
5 Years Experience | 600+ Clients
Ankita is an MBA professional from Delhi & has handled 600+ clients. She is skilled to handle versatile clients, especially from the Rajput community. She believes in going the extra mile to ensure you find and marry the Jeevansathi of your dreams.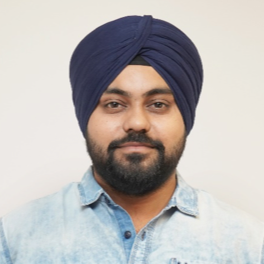 Parminder
6 Years Experience | 500+ Clients
Parminder is a DU Graduate and hails from Amritsar. He started his career in matrimonial space & has handled over 500 clients. Catering mostly to Sikh and Punjabi clients, he understands what you are looking for in your Jeevansathi.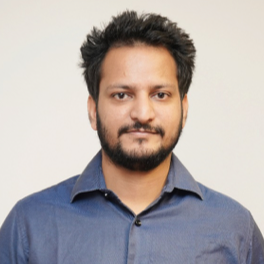 Varun Jindal
3 Years Experience | 700+ Clients
Varun is an MBA graduate and has handled over 700+ happy clients so far. His strength lies in handling matches from the Aggarwal community. With patience and understanding, he shall find your perfect Jeevansathi.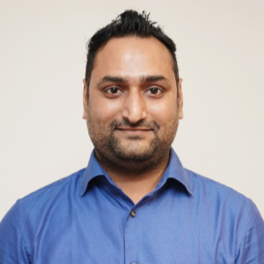 Varun Tiwari
8 Years Experience | 900+ Clients
Varun is from Uttar Pradesh & is a BBA graduate. He has experience in handling over 900 clients successfully & specializes in Brahmin community. His problem-solving skills, positive attitude, and unique approach are sure to boost your search for Jeevansathi.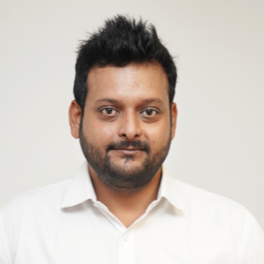 Sourav Sengupta
4 Years Experience | 500+ Clients
Sourav's management background & patient nature helps him understand & meet your specific needs. Brought up in Kolkata, he understands every nuance in Bengali culture & has introduced many soulmates on Jeevansathi.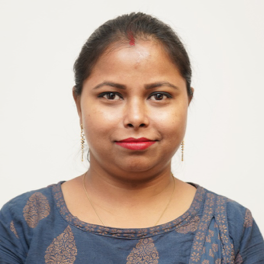 Manisha Roy
10 Years Experience | 1000+ Clients
A Post Graduate in Journalism, Manisha specializes in Bengali matches, among others. Listening and understanding clients' needs, make her a pro relationship manager. With her, you are sure to find your perfect match.