Finding love, without looking for it
Rishton Ka Expert
HERE TO HELP YOU
Personalized MatchMaking Service
Jeevansathi Exclusive is a personalized matchmaking service by Jeevansathi where an experienced relationship advisor helps you to find a perfect soulmate. JS Exclusive is recommended if you're busy, need help in contacting the opposite profile or want an expert to work with your profile on your behalf to find a match faster. 
STEP
01
Relationship Manager
A Relationship Manager is assigned to understand your expectations and preferences
STEP
02
Handpicked Matches
Sharing authentic mutual matches with you on a weekly basis
STEP
03
Scheduled Meetings
Arranging calls and setting up meetings with prospect families
EXCLUSIVE BENEFITS
Role of a Relationship Manager
Relationship manager acts as an advisor
Understands your preferences and expectations
Sends interests and shares acceptances on a weekly basis
Connects with the members you choose on your behalf
Sets up meetings with interested prospects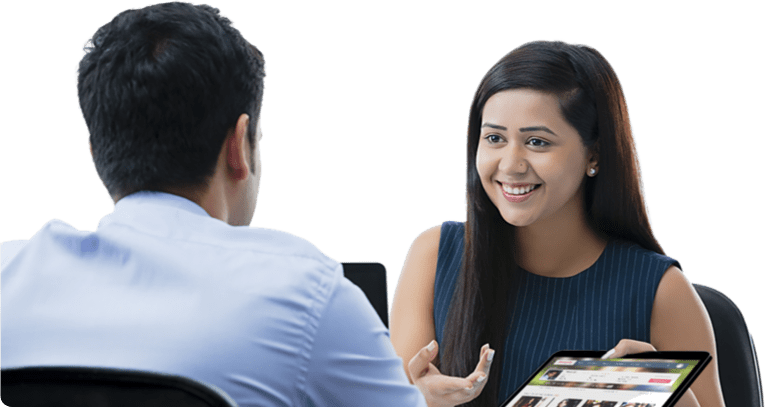 LET'S DISCOVER
Advantages of JS Exclusive
3x Faster Matching
Chances of finding a match are tripled with JS Exclusive.
Profile Boost
Top spot in search results, Match of the day and daily recommendation emails.
Profile Enhancement
Relationship Manager will help in editing profile details to showcase your best side.
CONNECTING SOULS
Step by Step Process
JS Exclusive has helped NRI's, Working Professionals, and those with specific requirements find their life partner
CREATE YOUR STORY
Matched by JS Exclusive
JS Exclusive boasts of thousands of success stories and this motivates us to work harder and perform better for our clients
Akshay & Payal
MARRIED SINCE 25, OCTOBER 2020
Well, I was sitting with my family after dinner, 6 months into looking at rishtas for my arranged marriage. I was irritated looking at all the 100 rishtas he used to get me. My father and I got in this huge argument and I said, I dont wanna look at anymore guys, when someone has to show up he will! My father said, I am doing my level best and getting you the finest men, why wont you like any? You are an educated independent girl, just make a profile try finding some by yourself also. In rage,
...
Nilendra & Kalpana
MARRIED SINCE 01, OCTOBER 2020
Hi JS, It's being now of my marriage and I would like to tell you my story how we mate and now a happy couple. my story starts when me and now my husband started looking for our life partner and me join JS and he also join JS. but the surprise is we both ware not in desire partner profile catagory. because my husband profile was manage by his father.one day my father in law called me and discuss and ask me to meet and I said yes and I called him o my office because I was not serious, I t
...
Mayank & Kanika
MARRIED SINCE 26, APRIL 2020
Hello Team, I am grateful to Jeevansathi for offering me this platform which helped me find my soulmate. Thank you so much Jeevansathi!
Abhishek & Priyanka
MARRIED SINCE 21, OCTOBER 2020
Finding the right life partner is very important and what really helps in an arranged marriage setup is having the right pool of candidates to choose from. My family tried multiple other apps, portals, services etc. (Print ads included) but the quality of profiles and the genuineness these profiles had at Jeevansathi matched no other profile. The user interface is easy and very good. Since my mother handled my profile, it was extremely important that she knows and understands how to navigate aro
...
Arnav & Simran
MARRIED SINCE 18, OCTOBER 2020
Arnav Agarwal & Simran Jaiswal #SIMNAV♥️ Finding the perfect "Saathi" in your life can be quite challenging, surprising and what not, especially during these pandemic times. Also, love certainly knocks you down when you least expect it. At least, it did to the both of us. I still remember the very first conversation we had on the platform... from where it just took off. You know when they say, if he is the one, you will get to know. I wouldn't lie about the
...
KAPIL & Naina
MARRIED SINCE 10, SEPTEMBER 2020
Through this matrimony app I found my life partner according to my wish.Thank you jeevansathi app and its team for helping me for this.
Rishabh & Gitika
MARRIED SINCE 30, AUGUST 2020
I got my dream partner from jeevansathi.com
Rajesh & Keerti
MARRIED SINCE 18, JANUARY 2020
My father interacted with the groom and scheduled a visit to his family. Later we had a deep connection after meeting with him at my residence.
Tejbir & Malini
MARRIED SINCE 21, MARCH 2020
I found my life partner after one and half year of search . I tried all other matrimonial websites at last jeevansathi has got my almost perfect jeevansathi . The most of the suitable matches i found on JS. My wife was very lucky as she found me within a week after registering on jeevansathi :) and one more thing i want to share we both have saved our mobile numbers not with husband and wife but with the name "jeewansathi". It reminds us everytime that we found each other on jeewansathi and th
...
Herry & Nehal
MARRIED SINCE 24, JUNE 2020
Thanks Jeevansathi.com for helping me meet my soulmate.
Ashish & Roma
MARRIED SINCE 27, NOVEMBER 2019
I found my soulmate on jeevansathi.com. I am so grateful for Jeevansathi for making us meet. We are very happy and got married on November 27, 2019.
Nikhil & Shweta
MARRIED SINCE 09, FEBRUARY 2020
Thanks to jeevansathi.com to help me find out my true soulmate.
Kashif & Najmi
MARRIED SINCE 13, JUNE 2020
"Marriage is a bond that lasts till your last breath. We met through jeevansathi.com and it was a formal meeting arranged by our parents, after the meeting I found myself very comfortable with Kashif and we both decided to get together forever. Our engagement was held on 24 Feb 2019 and on 13 June 2019 we got married. I am very thankful to jeevansathi for making such platform where I found my soulmate."
Kushal & Manjushree
MARRIED SINCE 19, JANUARY 2020
And I found my soul-mate! While registering on Jeevansathi, I was a bit skeptical about how it would go. But then I did not know how beautiful it was gonna be. It all started with that first call when she 'accepted' my interest. Then second call, video call(s), first meet, second meet, I proposed, she said Yes, family meet....and we were engaged! 6 months down the line....we got married :) Looking back at our journey, it was immensely memorable...exploring each other's intere
...
Ravish & Varuna
MARRIED SINCE 14, FEBRUARY 2020
It was just the fate which brought us together. We would like to thank jeevansathi.com for helping us to find each other. It served as a messenger of almighty for us.
PLAYING CUPID
Meet Our Relationship Managers
Our Relationship managers use their rich experience and unwavering focus to help you find the right one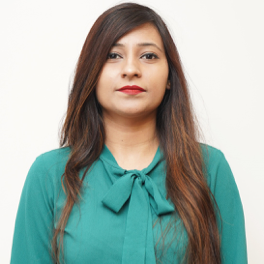 Ankita Singh
5 Years Experience | 600+ Clients
Ankita is an MBA professional from Delhi & has handled 600+ clients. She is skilled to handle versatile clients, especially from the Rajput community. She believes in going the extra mile to ensure you find and marry the Jeevansathi of your dreams.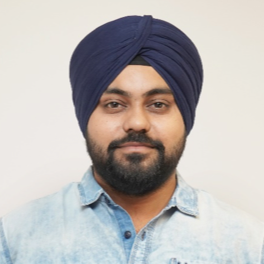 Parminder
6 Years Experience | 500+ Clients
Parminder is a DU Graduate and hails from Amritsar. He started his career in matrimonial space & has handled over 500 clients. Catering mostly to Sikh and Punjabi clients, he understands what you are looking for in your Jeevansathi.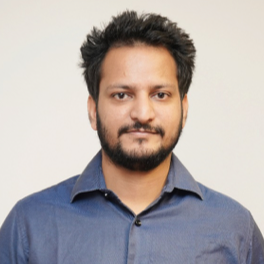 Varun Jindal
3 Years Experience | 700+ Clients
Varun is an MBA graduate and has handled over 700+ happy clients so far. His strength lies in handling matches from the Aggarwal community. With patience and understanding, he shall find your perfect Jeevansathi.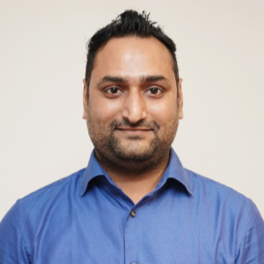 Varun Tiwari
8 Years Experience | 900+ Clients
Varun is from Uttar Pradesh & is a BBA graduate. He has experience in handling over 900 clients successfully & specializes in Brahmin community. His problem-solving skills, positive attitude, and unique approach are sure to boost your search for Jeevansathi.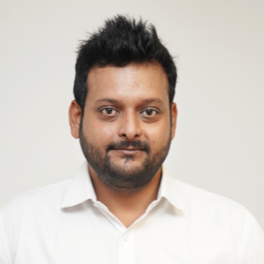 Sourav Sengupta
4 Years Experience | 500+ Clients
Sourav's management background & patient nature helps him understand & meet your specific needs. Brought up in Kolkata, he understands every nuance in Bengali culture & has introduced many soulmates on Jeevansathi.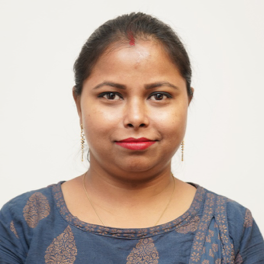 Manisha Roy
10 Years Experience | 1000+ Clients
A Post Graduate in Journalism, Manisha specializes in Bengali matches, among others. Listening and understanding clients' needs, make her a pro relationship manager. With her, you are sure to find your perfect match.