Finding love, without looking for it
Rishton Ka Expert
HERE TO HELP YOU
Personalized MatchMaking Service
Jeevansathi Exclusive is a personalized matchmaking service by Jeevansathi where an experienced relationship advisor helps you to find a perfect soulmate. JS Exclusive is recommended if you're busy, need help in contacting the opposite profile or want an expert to work with your profile on your behalf to find a match faster. 
STEP
01
Relationship Manager
A Relationship Manager is assigned to understand your expectations and preferences
STEP
02
Handpicked Matches
Sharing authentic mutual matches with you on a weekly basis
STEP
03
Scheduled Meetings
Arranging calls and setting up meetings with prospect families
EXCLUSIVE BENEFITS
Role of a Relationship Manager
Relationship manager acts as an advisor
Understands your preferences and expectations
Sends interests and shares acceptances on a weekly basis
Connects with the members you choose on your behalf
Sets up meetings with interested prospects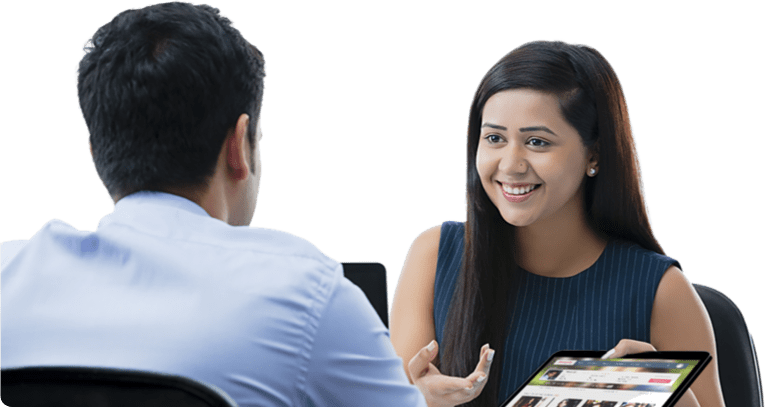 LET'S DISCOVER
Advantages of JS Exclusive
3x Faster Matching
Chances of finding a match are tripled with JS Exclusive.
Profile Boost
Top spot in search results, Match of the day and daily recommendation emails.
Profile Enhancement
Relationship Manager will help in editing profile details to showcase your best side.
CONNECTING SOULS
Step by Step Process
JS Exclusive has helped NRI's, Working Professionals, and those with specific requirements find their life partner
CREATE YOUR STORY
Matched by JS Exclusive
JS Exclusive boasts of thousands of success stories and this motivates us to work harder and perform better for our clients
Vikram & Prerna
MARRIED SINCE 07, MARCH 2020
Sometimes we never know when life takes a major leap!! The Big Leap in my life was not so long ago !! Hi this is Prerna getting married to this wonderful man Vikram. Vikram and I have known each other for just 2 days before we decided to get married. It's an Arranged love marriage! Vikram is a marine engineer and I am a banker. We both are the perfect definition of 'opposites attract'. We both come from absolutely different career fields and absolutely different backgrounds
...
Shekhar & Sujata
MARRIED SINCE 14, FEBRUARY 2020
We got married from Jeevansathi.com
Deepak & Suchitra
MARRIED SINCE 20, DECEMBER 2009
Thanks to jeevansathi.com
Vaibhav & Ruchi
MARRIED SINCE 12, DECEMBER 2019
Jeevansathi.com gives you happiness with life time validity.
Abinash & Suman
MARRIED SINCE 01, NOVEMBER 2019
Thank you Jeevansathi.com , we found each other as life partner which we had dreamed for.
Ajit & Shivya
MARRIED SINCE 28, NOVEMBER 2019
Thank you so much to jeevansathi.com to found my soul mate, i am surely recommend Jeevansathi to my friends and family. Thanks a ton. In the Beginning I joined JS to make my Parents Happy, But after some months on joining i Met my Soul partner here Mr. Ajit Singh .
Ankit & Kamna
MARRIED SINCE 11, NOVEMBER 2019
On the very first meeting, we knew that we are perfect for each other. Thank you Js for helping us finding the best partner
Nishya & Nishtha
MARRIED SINCE 08, JULY 2019
I found my soulmate through Jeevansathi.com...and we got married three month ago, thank you Jeevansathi.😊
Lokesh & Hina
MARRIED SINCE 18, AUGUST 2019
Well, Jeevansathi.com helped both of us to find each other by applying the logically driven filters and sorts , My Spouse Dad actually found me on Jeevan Sathi, Where we shared numbers, and from there the actual meeting and discussion started . I will recommend person to use filters from Jeevansathi sites and apps , they are really good and helpful to get relevant profiles and there security feature is very impressive they deleted my profile in fraction of seconds . I will wish Jeevans
...
Prathu & Kaveri
MARRIED SINCE 11, DECEMBER 2019
It was great experience... Hassel free search and i found perfect partner!
Rishabh & Radhika
MARRIED SINCE 17, JULY 2019
Rishabh and I met through Jeevansathi in June 2019. Little did we know that we would fall in love at first sight. It was like a scene from a fairy tale come true. Although we spoke for hardly a month but we knew that we were made for each other!! I made Rishabh wait for 2 hours for me on our first date as I was stuck at work. With a zillion thoughts going around in my mind on what he would be thinking about a girl who would make him wait for so long but I was amazed to see his patience and how
...
Mohit & Sheenam
MARRIED SINCE 30, JUNE 2019
Thanks a lot Jeevansathi.com. I have found perfect match for me. I will suggest this app to everyone.
Dipak & Sindhu
MARRIED SINCE 09, JUNE 2019
I Found my perfect life partner being so loving, caring and understanding. It seems that we know each other's for many years. We are made for each other. Thanks Jeevansathi for being helpful and supporting in finding my life partner.
Shantanu & Garima
MARRIED SINCE 29, MAY 2019
Met through Jeevansathi.com and immediately clicked. We met in March end and in two months we got married and are really happy with each other.
Nitin & Reema
MARRIED SINCE 09, MARCH 2019
We found each other on Jeevansathi. We met in October 2017 and got married this year in March 2019....and its happily ever after :)
PLAYING CUPID
Meet Our Relationship Managers
Our Relationship managers use their rich experience and unwavering focus to help you find the right one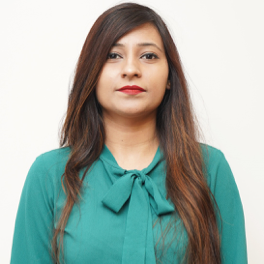 Ankita Singh
5 Years Experience | 600+ Clients
Ankita is an MBA professional from Delhi & has handled 600+ clients. She is skilled to handle versatile clients, especially from the Rajput community. She believes in going the extra mile to ensure you find and marry the Jeevansathi of your dreams.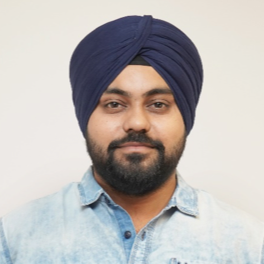 Parminder
6 Years Experience | 500+ Clients
Parminder is a DU Graduate and hails from Amritsar. He started his career in matrimonial space & has handled over 500 clients. Catering mostly to Sikh and Punjabi clients, he understands what you are looking for in your Jeevansathi.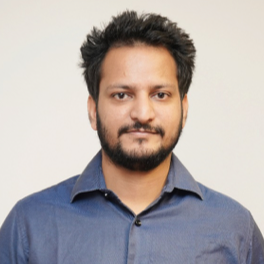 Varun Jindal
3 Years Experience | 700+ Clients
Varun is an MBA graduate and has handled over 700+ happy clients so far. His strength lies in handling matches from the Aggarwal community. With patience and understanding, he shall find your perfect Jeevansathi.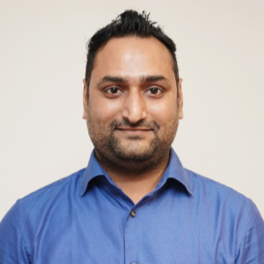 Varun Tiwari
8 Years Experience | 900+ Clients
Varun is from Uttar Pradesh & is a BBA graduate. He has experience in handling over 900 clients successfully & specializes in Brahmin community. His problem-solving skills, positive attitude, and unique approach are sure to boost your search for Jeevansathi.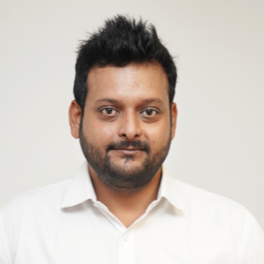 Sourav Sengupta
4 Years Experience | 500+ Clients
Sourav's management background & patient nature helps him understand & meet your specific needs. Brought up in Kolkata, he understands every nuance in Bengali culture & has introduced many soulmates on Jeevansathi.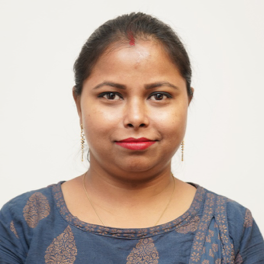 Manisha Roy
10 Years Experience | 1000+ Clients
A Post Graduate in Journalism, Manisha specializes in Bengali matches, among others. Listening and understanding clients' needs, make her a pro relationship manager. With her, you are sure to find your perfect match.